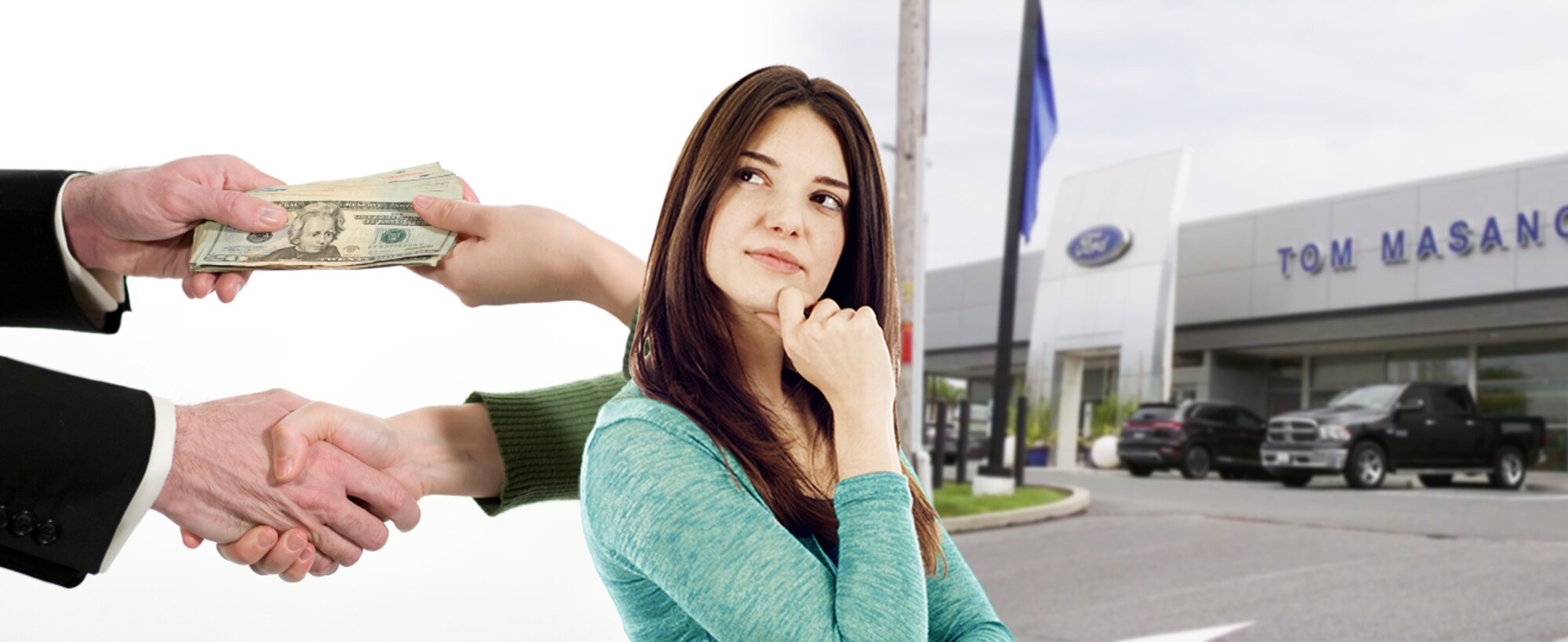 When it is time to buy a new car, one of the most common dilemmas that drivers face is what they should do with their old car. There are a couple options you can pick from: you can either sell your vehicle privately or take it into Tom Masano Ford, your
local Ford dealership
, as a trade-in. If you choose to go with the latter, you won't have to worry about issues such as the condition of your vehicle, the time you have to spend marketing the vehicle, or the financial implications of relying on a third-party. If you're selling a vehicle privately, you'll have to worry about your vehicle's condition, the mileage of your vehicle, and your maintenance history. Tom Masano Ford doesn't worry about dents, scrapes, or anything else of that nature, unlike a private buyer.
Trading in your vehicle is also a much simpler process than privately selling your car. You won't have to fret about spending a ton of time getting rid of your old model, because trading-in your vehicle is just a few signatures away. You can then save all the money your used car was worth when you purchase a new vehicle. This is a much simpler and faster process than selling your car privately, as that could take weeks or even months if the car isn't in high demand. Take the stress out of getting rid of your old vehicle by trading it in at
Tom Masano Ford
, your local Ford dealership. Next time you're asking if you should sell your car or trade it in, know that trading it in can save you time and hassle.