Learn reasons why drivers are choosing the Ford Escape and why it is extra popular in 2023!
Drivers will love the fact that this SUV for sale is a hybrid and will also be delighted that it is less than $35K!
This compact utility SUV is fuel efficient and ultimately reliable & affordable. This vehicle is meant for small to medium-sized families.
Quick Key Features Available:
Standard equipment for #1 safety:
Android Auto & Apple CarPlay for better map navigation & connectivity
Lane keeping assist (automatic; standard on SE trim)
Navigation infotainment touchscreen
2023 Configurations Available:
ST-Line: $29,840 MSRP (Hybrid available)
ST-Line Select: $35,040 (Hybrid available)
Choose a turbocharged 2022 or 2023 Ford Escape Engine:
1.5 L 3-cylinder
2.0 L 4-cylinder
2.5 L 4-cylinder
Produce enormous power for such a compact sized SUV for sale: 181 hp along with 190 pound-feet of torque.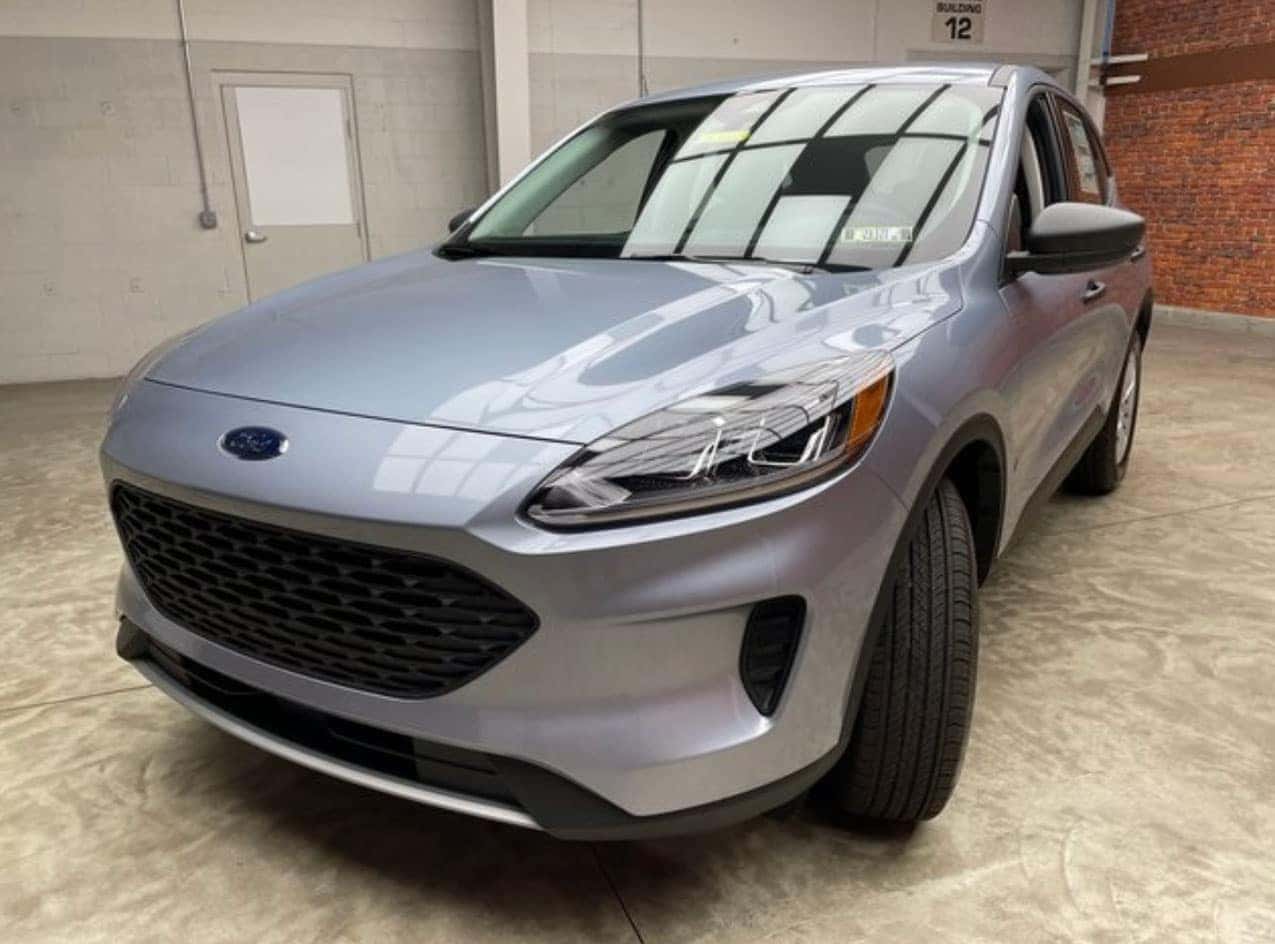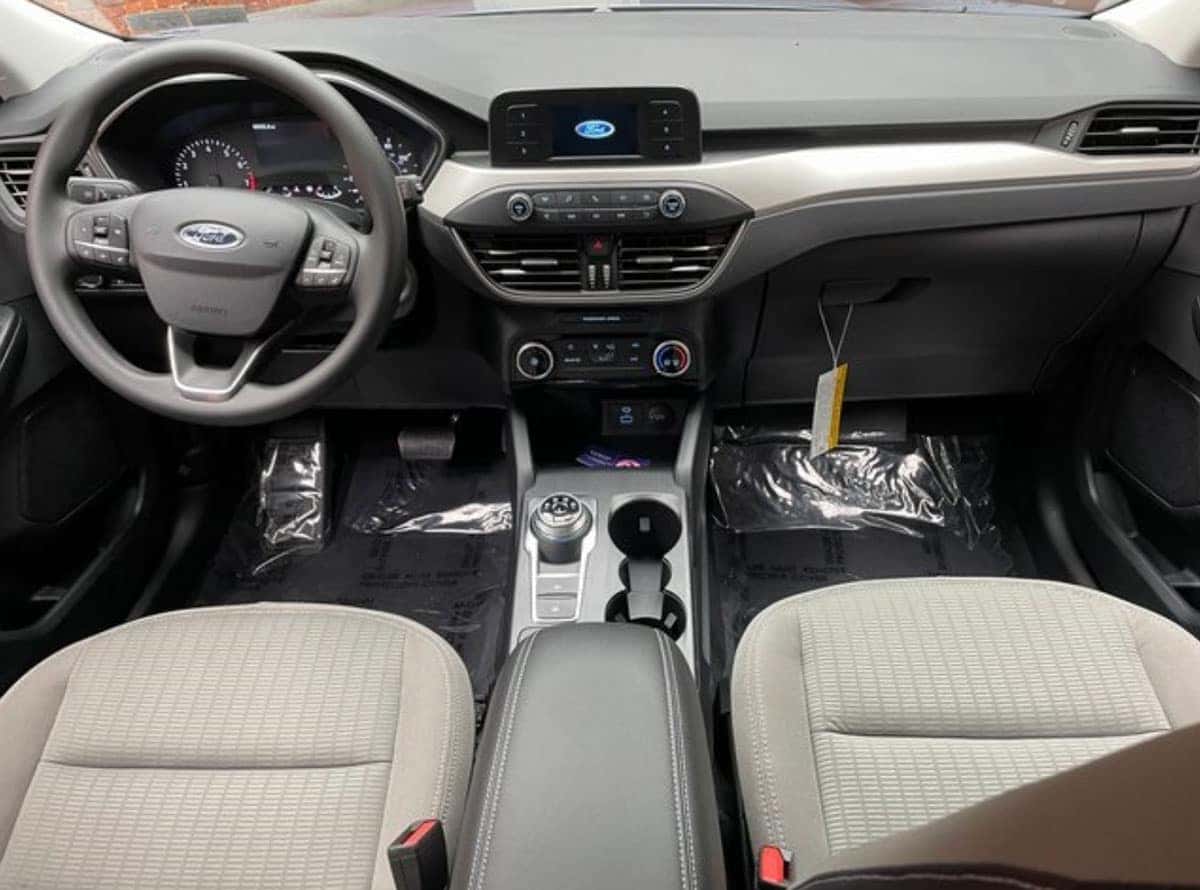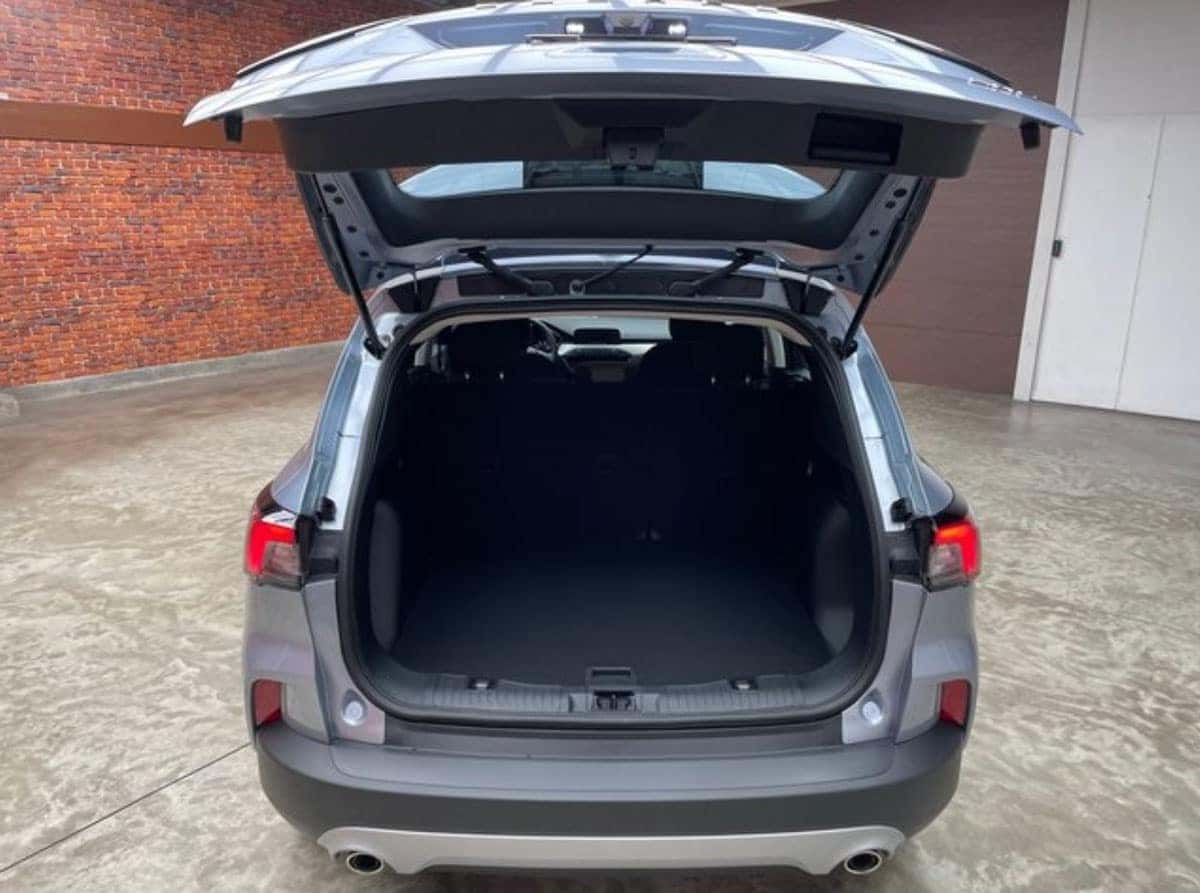 With a ton of modern updates, the 2023 Ford Escape provides newer highlights. Drivers, take notice:
This crossover SUV is the most affordable hybrid offered in the lineup!

Starting at $33,340 MSRP, this powerful & practical SUV is under $35K!

The next trim level is just a step up and is priced at $35,040 MSRP
With a curb body weight of 3,283 – 3,904 pounds, this vehicle is lightweight!
Drivers will obtain an aerodynamic feel.
Zoom by on roads, highways and through unpredictable weather conditions with 4-wheel drive and keep safety at the forefront of your driving agenda.
Why are Ford Escapes Popular?
These crossover SUVs are so popular for the mere fact that they are stylish, affordable (under $35K), some trim levels are hybrid, they are safe, practical and provide 4-wheel drive capabilities.
Where is the 2023 Ford Escape Made?
The Ford Escape is manufactured at the Louisville Assembly Plant in Kentucky.
What is the average annual cost to repair the Ford Escape?
The average cost to upkeep this vehicle can range near a low price of $600 per year.
What is the future of the 2023 Ford Escape?
The future of the 2023 Ford Escape SUV for sale just keeps getting more optimized. With a new hood, grille, headlamps and wheel designs, the designers surely wanted to freshen and spruce up the look of this compact SUV for sale.
The past trims are no longer existent in 2023 and beyond: S, SE, SEL and the Titanium. Although, newer trims include: Base, Active, Platinum and PHEV trims as well as the sport ST-Line model which is driver ready for those who want a flourishing and sporty edge.
Also, the Ford's Sync 4 infotainment display center located on the dashboard offers a larger 13.2-inch touchscreen display system readily available for drivers to enjoy seamless and simple road technology.
With less physical buttons to worry about, touch screen buttons innovate the entire design.
The base Ford Escape model offers an 8-inch screen.
Is the Ford Escape Worth Buying?
Yes! With past models, drivers can obtain solid gas mileage and the optional turbo provides even greater acceleration on-the-go!
Ride a smooth compact utility SUV and let you and your passengers sink into comfort. Also, fit all types of items in its spacious cargo trunk while you plan your next short, medium or long distance road trip or daily errand.
What Colors Does the Ford Escape Come In?
Currently in 2023, there are 9 available colors which include:
Star White Metallic

Oxford White

Agate Black Metallic

Atlas Blue Metallic

Rapid Red Metallic

Iconic Silver Metallic

Carbonized Silver Metallic

Vapor Blue Metallic (2023)

Cinnabar Red Metallic (2023)
How Long Do Ford Escapes Last?
As long as you take your vehicle in for regular car maintenance, car service and go the extra mile to have your car detailed in Reading, PA when it is necessary, your vehicle will last well beyond 130K-250K miles. The Ford Escape will be driving side-by-side and with you for the long run.
Choose from a 2019, 2020, 2021, 2022, 2023 or 2024 Ford Escape and keep more money in your pocket with a reliable and popular compact SUV for sale in Reading.
Are Ford Escapes Good Cars?
Absolutely! According to J.D. Powers, this vehicle is rated as an 81 out of 100. This fact ensures that this SUV is comprehensively and rigorously examined and tested to ensure that it is a number one choice in the compact utility SUV niche.
Whether you are a military member, a student, a first-time car buyer, or a first-responder, let our experts know and we will inform you about what incentives are available to you and your unique situation.
Contact the experts in Reading, PA and nearby areas which include: Leesport, Wernersville, Morgantown, Oley, Pottstown and Berks county.
Our SUV experts can't wait to help you get seated in your new or used Ford Escape today! Test drive, lease, buy, sell your car or trade it in. There are plenty of options when it comes to vehicles at Tom Masano Ford new and used car dealership.