Buy Cars Online
Strong and Reliable Cars for Sale Online at Tom Masano Ford Lincoln
Reliability, sturdiness, trust, and cost-effective – this is what comes to mind when you think of the All-American Ford and Lincoln brands.
With a FULL fleet of vehicles for sale online, from the F-350, the tough Bronco Sport, Escape, Edge, Fusion plus more, Tom Masano Ford Lincoln has plenty of vehicles to feed your automotive dreams.
Get ready and set for your new keys and drive. Safely maneuver through COVID-19, because at Tom Masano, we will have your new car delivered right to you!
At Tom Masano Home Delivery, we provide options for a safe virtual purchasing experience from the tap of a screen.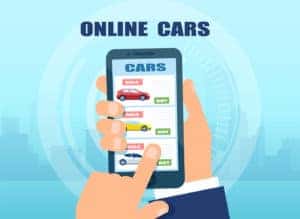 Whether it's a truck, SUV, or car for sale that you desire, fully loaded with nice rims and tires, Masano Ford Lincoln makes it easy for you to shop for cars online.
There is no rush as you browse high-quality Ford Lincoln vehicles in-stock.
Before you buy cars online, test-drive it and make sure that you love it; we'll deliver it to your spot, if you want.
Get handed your new dream vehicle for sale keys.
Online Car, Truck and SUV Buying Guide – 4 Steps
# 1: Sign Online & View Tom Masano Inventory of New & Used Cars for Sale Near Me
After deciding on your vehicle for sale, click on: Calculate Your Payment, Explore Financing, or Schedule Test Drive and proceed.
#2: Trade-in Vehicle Value
Determine the worth of your vehicle trade-in by using our Kelly Blue Book KBB calculation tool. The trade-in value can then be applied to reduce the initial sales price quoted.
#3: Pick Flexible Payment Options
The choice is yours! Whether you want to pay for your car for sale in full with cash or a credit credit card; the options are here. Or, simply choose to sign an agreement to finance or lease it.
#4: Test Drive, Review Your Data and Submit
See the vehicle in person. Test drive it. Ask about Tom Masano's daily specials & competitive pricing. Thereafter, review your data to ensure it is correct and SUBMIT.
A qualified Masano representative will then reach out to you and provide you with valuable transaction information to finalize the entire car, SUV or truck for sale purchase.
If you want your car delivered, we have you covered, or you can choose to ride over to a Tom Masano Ford new and used dealership near me.
Congratulations on choosing high-quality craftsmanship, best innovation, number one safety and durable designs that last!
Buy Online Cars for Sale – Tom Masano Ford Lincoln | FAQ's
Test-driving My New Car, How Soon Can I?
Review the vehicle that you want to test drive and schedule a test drive. Tom Masano Ford delivers vehicles of your choice to you and your preferred address.
We ensure COVID-19 regulations are followed for the utmost safety of our customers.
Are Home Delivery Options Available If I Live Far From the New or Used Dealership Near Me?
Yes, Tom Masano car dealers Reading delivers everywhere across the United States. Although, if you live a 50-mile radius from our auto dealerships near me, delivery/shipping costs are 100% – FREE.
If you need a specific accommodation, call us at 877-866-6272 and we will do our best to ensure this is achieved.
Deposit Fee Needed
No. Although, drivers will need to sign a lease or financing agreement. If you want to add a down payment to your purchase, call a Tom Masano Ford Lincoln employee in Shillington, PA at 877-866-6272 to process your payment.
Car Trade-In Steps?
We implement Kelly Blue Book KBB tools to estimate your truck, SUV, or car for sale trade-in value. The trade-in algorithm is based on car details that you enter, the value then populates accordingly.
You can choose to use this valued amount on your final vehicle purchase price.
*Terms & Financial Rates? *
Our payment calculator tool ensures affordable options for buying cars online. Pay in cash or credit, or decide to finance or lease – depending on your life demands.
Car Delivery Process?
A Tom Masano Ford Lincoln associate will review the transaction details with each customer in full. This includes covering terms, rates and agreement details to assure any issues are resolved before the car delivery takes place.
All cars are fully inspected by a Tom Masano Ford Lincoln vehicle specialist ensuring each vehicle is in tip-top shape and 100% ready to be dropped-off at your selected address.
Buy cars online – a hassle & stress-free car delivery solution scheduled on your clock and right to you!
Enter the Online Car Sales Experience and Buy Cars Online!