Car Detailing Preserves Vehicles Original State & Worth
It is always a wise plan to continuously participate in car detailing services year round, as taking care of your vehicle is not only an ideal car maintenance and preservation strategy, but this experience will leave you with an automobile that is more than up to par when it comes to either trading or selling your vehicle.
Needless to say, your ride will be spotless, fresh and clean. Who doesn't want to cruise in a polished vehicle?


Enjoy a Deep Car Detailing & Cleaning Automotive Experience In Reading, PA
Car detailing is good for the health of drivers and passengers and also ensures vehicle health is well-kept.
When automobiles have a ton of grime and dirty build-up, bacteria and germs could be lurking nearby. Our automotive experts in Reading, PA detail vehicles with a careful and thorough approach; lifting and disinfecting everything.
From vacuuming carpets, floor mats, seats and the entire interior, to child seat cleaning add-ons, leather applications; there is a car detailing package for everyone's lifestyle.
High-Quality Wax for Your Car, Truck, Van or SUV
With hand applications, detailing experts apply high-quality wax to every paint surface on your vehicle. This not only protects your vehicle's paint from aging, but it ensures that you keep the value of it too.
Consistent high-quality wax care and UV protection will keep your vehicle looking new, no matter what year it was made.
By washing, drying, using clay and polishing methods along with sealing your vehicle's exterior paint, your vehicle will be managed to a point that it can withstand several element factors the earth may unpredictably dish out while you are on the road driving.
Other deep cleaning services may include: shampooing and scrubbing any carpet or seat flaws away, fully wiping all surfaces and deodorizing your vehicle for a fresh smell.
Limit Costly Future Expenses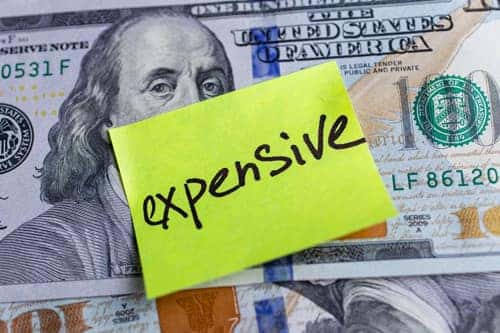 Chances are, if you keep up with car detailing appointments, you will likely have lower maintenance costs as auto experts can often spot and notify you of issues before they get worse.
In a pandemic era, it is especially wise to properly disinfect transportation vehicles as germs and bacteria may find themselves into our cars, trucks or SUVs as we regularly enter and exit our vehicles.
Once drivers participate in a monthly car detailing package, they can enjoy the fact that their vehicle will always present as if it were brand new and right out of the factory!
The experts at Tom Masano Lincoln Ford in Reading, PA take pride in providing a shiny, extra clean and detailed vehicle that surpasses all drivers expectations.
Above all, why wouldn't you want to preserve your vehicle's original appearance?
Keep Healthy (Drivers, Passengers and Vehicles)
Trade or Sell Your Vehicle for Sale for More
Present a Fresh & New Look
Protect Precious Exterior Paint from Weather Conditions
Contact Us for Car Detailing Packages in Reading, PA and find deep cleaning that shines your vehicle internally and externally. Parts specials? Of course!
Tom Masano Lincoln Ford – Wax and detail vehicles to look absolutely prime; it's time!