Downsize Your Vehicle to Save on Fuel
The gas hike has caused drivers to wonder whether or not you should downsize your vehicle to save on fuel.
It is vital to think logistically and practical when you decide to downsize your vehicle to save, especially during global economic inflation.
Does your vehicle guzzle all of your fuel? With inflation creeping up quickly, it's certainly time to research which fuel-efficient vehicles for sale are right for you and your daily life.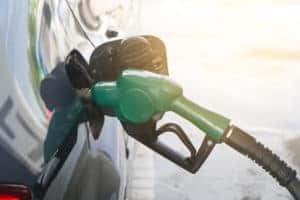 At Tom Masano Ford in Reading, PA, drivers can expect to have an array of new and used cars for sale to choose from, including hybrids and electric vehicles for sale which offer optimal fuel efficiency. 
From cars, vans, SUVs, and trucks for sale, there's an ample variety of vehicles for every type of driver. 
Drivers: there are several equations you'll need to consider before deciding whether or not downsizing to save on fuel is a wise decision for you. 
Before making the bold decision to sell your car, trade it in or buy a new one, think about the following: 
Your Family Size: 
Is your family size large, medium or small? Look for a smaller vehicle if you can fit everyone. It just makes sense, the smaller the engine, the less fuel you'll need to fill up at the gas station. 
Your Budget: 
Drivers need to take a deep dive into your finances and determine whether or not you can afford to spend on downsizing your vehicle in the first place. You'll need to decide whether electric vehicles benefit you more than classic engines requiring fuel intake. Assess your monthly payments and decide whether you should finance vehicles

, buy cars with cash or lease; speak to the car experts in Reading, PA today

!
How Do You Use Your Vehicle? What are Your Drive Preferences?
Do you drive around town? Are you taking long cross-country road trips? Do you use a truck for work? Driving a lot of miles for work? Need commercial trucks for sale? There's plenty of questions to ask yourself when it comes to finding exactly what you're looking for. First things first, at Tom Masano Ford in Reading, PA let us know your exact preferences as we offer the best vehicles around. Extending safety, quality, honesty and transparency always, this is our top-priority for over 75+ years!
How Many Pounds Is the Vehicle Capable of Towing? 
If you currently have a work truck and you need the vehicle for power and towing, there's always other options for downsizing to save on fuel. If you need tow capacity and serious savings on fuel, you may as well look towards the F-150 Ford Lightning, providing muscular stronghold unlike any other truck for sale! 

The trucks unique frunk also known as a 'front truck' offers even more storage, while 360 area lightning provides full sight and vision while you are in backcountry land. The ability to power on electronic equipment with Pro Power Onboard supplies an incredibly powerful mobile generator to go!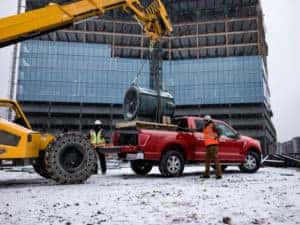 Other Ways to Save on Fuel
Eliminate any aggressive driving; this adds more strain on vehicles

Avoid warming your vehicle up and letting it run idle

Use an app on your smartphone to monitor and manage fuel and driving trends

Every season, drive your vehicle to Tom Masano Ford in Reading, PA and we will be happy to check your tire pressure or do-it-yourself with a tire gauge tool

Drive shorter routes, map it out and choose smoother roads

Make sure that you drop your vehicle off for regular car maintenance and car detailing

Research and advance your knowledge regarding hybrid and electric vehicles for sale

Carrying heavy items and loads in your vehicle will add more stress to your vehicle; carry less and save more on fuel 
Fuel prices may be high right now, but there are various ways to improve your long-term savings on fuel, especially when you choose to go fully electric.
If you're not ready to be fully electrified on the road, we have hybrid vehicle options which offer both electric and fuel engines. Whether you need a smaller SUV, truck or van, we welcome all to drop into our 5 dealerships located in Reading, PA: 
Don't forget to check out the 2022 Ford Bronco and the 2022 Ford Edge. Also, inquire about the FordPass Rewards credit card, learn more about our Helping Harvest Food Drive at Tom Masano Ford in Reading, PA and read our blog.
Looking for an exciting automotive career in Reading? Look no further than Tom Masano Auto Group!
Call Tom Masano Ford Reading, PA automotive experts at 877-866-6272 and ask our experts to help you find a new or used car for sale worth your everyday drive. We look forward to hearing from you!