Electric Vehicle and Hybrid Car Maintenance Tips
EV's and the increasing demand worldwide will continue to evolve as time progresses and government green initiatives move forward.
A $7.5K tax incentive being offered is yet another perk (consult with a certified tax professional for details).

Maintaining gasoline vehicles differs slightly from electric vehicle and hybrid car maintenance, but let's face it, all modes of transportation need car repair and services to uphold number one safety, style, and drivability. 
It is important to read the following EV and hybrid tips below if you drive an advanced vehicle or if you are on the market for one. 
Ensure your vehicle is safe, sustainable and optimized with the experts at Tom Masano Ford near Berks County.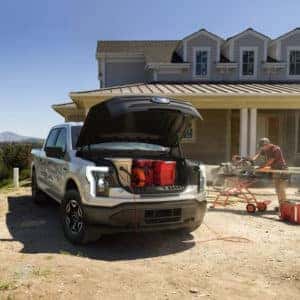 Electric Vehicles and Hybrids are Just Like Any Other Type of Transportation: They Require Regular Car Maintenance to Sustain Longevity and Value
Since EV's are meant to be driven, it is a good idea to monitor your tires weekly.

You can start by ensuring that the tire pressure meets the requirements set forth in your owner's manual (each EV and hybrid vehicle is different and will have separate requirements).
You can use a tire gauge tool to check your vehicle tires or a tire pressure notification may be digitally available on your vehicle's dashboard (depending on what type of vehicle you have).
Also, pay close attention to whether or not your tire tread is worn by using the penny test

to check. 
The service experts at Tom Masano Ford and Masano Collision check brake fluids, coolants, windshield washer fluids and all automotive internal and external components for number one safety. 
If you notice that your battery is dying earlier than it should and it is becoming weak, let our car experts know.

 

EV batteries are designed to be lightweight, durable and reliable. If this is the case, our car experts can solve the issue. EV manufacturers usually offer fair battery warranties; be sure to acquaint yourself with this document once you obtain your EV or hybrid car for sale.
You'll need to get your brake pads, rotors and fluids checked to maintain your vehicle for the long-term.
If you plan to store your EV at a location for an extended period, it is important not to leave the EV in extreme cold or hot weather conditions. 
Since each EV is uniquely designed, it is recommended that you read your owner's manual and follow the service recommendations provided within.

If your vehicle is not running as efficiently as it once was, it is vital that you bring it on over to the experts at Tom Masano Ford in Reading, PA sooner than later and our certified and experienced automotive technicians will provide an intelligent solution and a fix before the issue turns into a larger one.
The Auto Experts at Tom Masano Ford and

Masano Collision

are Here to Help All Electric Vehicle and Hybrid Drivers with Car Maintenance and Service!
If you already drive an EV or you are planning on advancing to the electric vehicle or hybrid world, be sure to contact the automotive experts in Reading, PA. 
Don't forget, we also provide service and sales for nearby areas: Lancaster, Allentown, Wyomissing, Berks, Lehigh Valley, Lebanon, Montgomery and more.
Chat with a Tom Masano Ford auto expert today and determine whether EV's or hybrids are right for you!