How to Order a Car?
Can you order a car the way you want? 
The answer is yes! 
When you order from your chosen new or used dealership near me aka Tom Masano Ford in Reading, PA let our car experts know that you'll be ordering and customizing your vehicle.
We'll help deliver a seamless factory order process and experience. From a Ford Ecosport, to the Mustang, Mustang Mach-E, Super Duty F-250, Ford Bronco Sport, 2021 Edge, Edge ST, the Ford Expedition,  Explorer, Explorer ST, F-150, F-150 Lightning, F-550, F-650/F-750, Ranger, Transit Connect cargo van, the Maverick and more.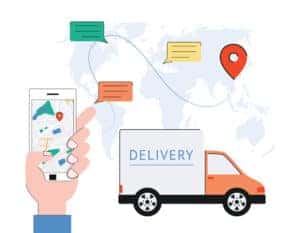 There are plenty of reasons why car buyers are opting to order cars in 2022 and beyond.
For one, locking in a price now often helps car buyers save when you are car buying NOW! With inflation happening worldwide, saving on any item, large or small should be on every buyer's mind. 
Have access to customize your vehicle according to exactly the look and additional vehicle options you prefer. Sometimes when you shop at a new or used dealership near me car lot, in-stock vehicles may be lacking the paint color you are seeking or perhaps the add-ons don't meet all of the bells and whistles you are searching for.
Ordering your car straight from the manufacturer and from your chosen dealership provides an option to be very specific. 
With worldwide inflation, technology and chip shortages, the MSRP rate on new cars for sale is now considered a fair deal.
Customize your pick to exactness and gain ultimate precision when you choose to order a car, truck, van or SUV for sale from Tom Masano Ford in Reading.
Order a Car FAQs
Click below to learn more