What's My Car Worth? KBB Value by VIN Tools
Determine your car's worth with Tom Masano Ford in Reading

KBB value by VIN

online tools.
Choose to sell your car, truck, van or SUV for sale. Or, learn how much you owe on your auto loan to keep current with your financial picture and future agenda. Make informed buying decisions and learn the value of your vehicle today!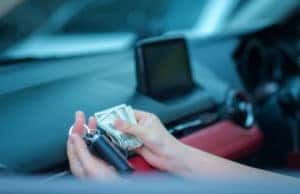 What's my car worth? Top 4 Reasons You Should Know Your Cars Value:
Are you on the market for a new vehicle and want to know your car's value because your next steps are to trade-in your vehicle so you can receive money off of a new or used car for sale near me?

Are you taking out a new type of loan or purchasing a large item? It is vital to know how much you owe, this way, you can determine your financial goals and make them a tangible reality.

Are you curious how much your paid off truck, SUV, van or car for sale is worth as of today?
You'll need to ensure that to reap the most profits, you'll need to have a vehicle for sale that is in good condition, and not filled with mileage or damage.
Car Appraisers Will Factor In the Following Car Facts When Assessing Your Vehicle for Sale and Car Worth
How much mileage does the vehicle have? The lower the mileage, the higher the car value. New drivers who purchase a new used car for sale near me love vehicles with little mileage. Who doesn't love that new car feeling?
The appraiser will also determine whether or not the vehicle make/model is a popular choice among drivers and the automotive world. These car facts can and will determine car value and worth.
What is the year of the vehicle? The newer the vehicle, the higher the car worth will be. But, keep in mind, some vehicles are known to keep their value long into the future.
For instance, Jeeps usually keep their value; an older model for sale can usually be sold for a fair and beyond great price as long as you took care of the vehicle during its lifespan.
Are you selling your car for sale to a new or used dealership near me or are you choosing to sell it to a private buyer?
How is the condition of the vehicle? For maximum car value, car sellers should ensure that the car for sale is in excellent condition. Good and fair conditions work too, but as for bad conditions, good luck on finding an offer.
If the vehicle is inoperable then a junkyard may be your next step.
Use KBB value by VIN tools by navigating the buttons below:
Enter your VIN number

Or vehicle make/model

Or license plate and state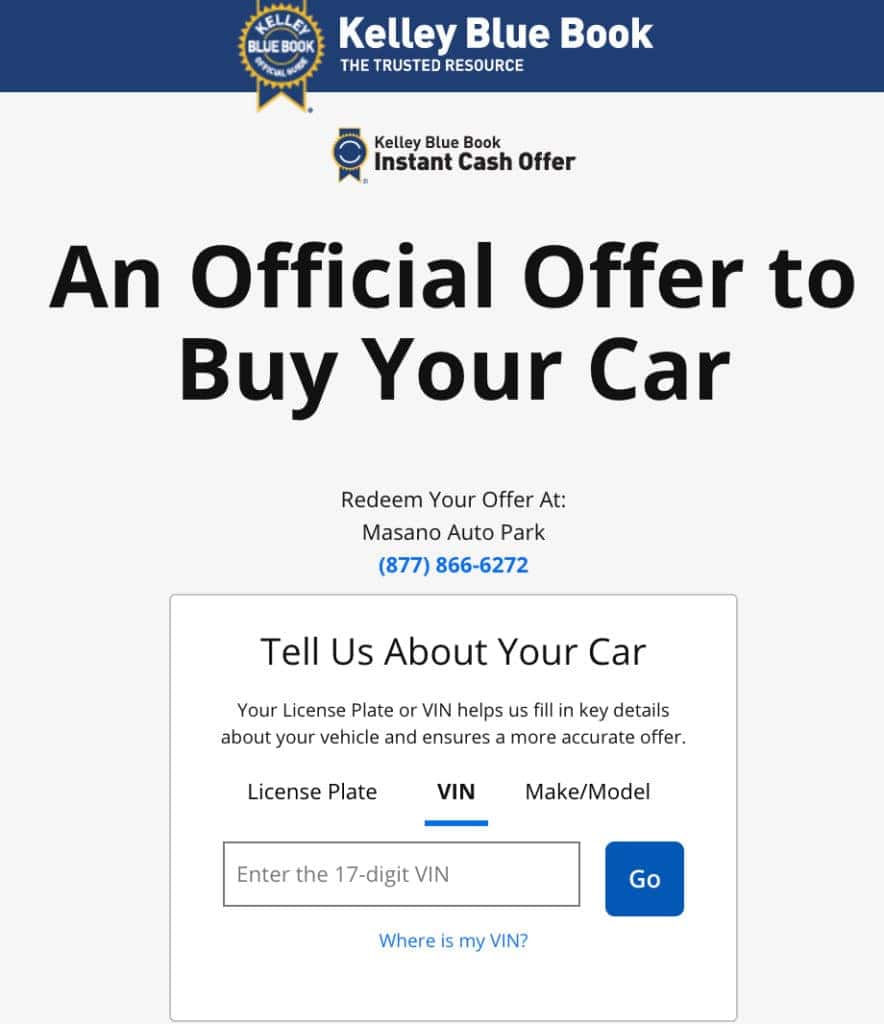 Input the following information about your vehicle in our KBB value by VIN tool: 
Vehicle for sale

basic information

Enter vehicle details

Fill out the vehicle checklist

Fill out the vehicle condition questionnaire 

Provide an email address and receive a cash offer and

car worth

quote via your inbox moments later
FAQ's
What You Should Not Do When Trading In a Car?
Not knowing the value of your car is a negative. Learn your car's worth and get several different offers and appraisals. Don't settle on the first offer, especially if you have no clue what market prices are going for. Research, research, research!
Perhaps you are underestimating or overestimating how much your vehicle is actually worth? Diligent research is necessary when trying to figure out your car's worth.
When you enter a new or used dealership near me, it is always a wise idea to let the dealership know that you will be trading in your vehicle when you are purchasing a new or used car for sale. Letting our car experts know this vital piece of information in the beginning is important as it will save time.
Keep your eyes and ears alert and stay open to different opinions, appraisals and offers. Only settle for the best offer!
Should I Repair My Car Before Selling It?
100%, yes you should repair your vehicle with any light fixes it needs before selling it! Head over to the car experts at Tom Masano Ford. Whether it's Ford Quick Lane services or complex car maintenance, car detailing and cleaning or more, we've got you covered.
Ford Quick Lane Services: 
New tire installations
Flat tire changes
Tire rotations
Oil and filter changes
Brakes
New battery replacements
Refill fluids
Car detailing and cleaning services are available upon further request
Complimentary car washes for each customer
It is never a good idea to sell your car with dents, scratches and other issues as you risk the possibility that you may not receive an offer.
Before you list your car for sale in Reading, bring your vehicle in to the experts and we'll assess, fix, detail and clean up your vehicle, ensuring your transportation is dressed to impress during the sell my car and trade-in process. But keep in mind, never overspend on these processes and let our car experts handle your vehicle with extra care.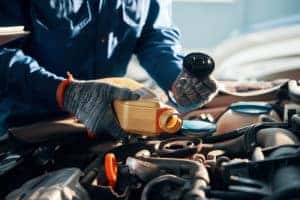 What Is the Best Website for Used Car Values? 
By utilizing our KBB value by VIN online easy and helpful tools, Tom Masano Ford and Kelly Blue Book provide the best streamlined websites for used car values around.
Our experts help drivers gain knowledge about your car value. Find out your car's worth and make impactful future decisions and plans once you know your whole financial picture.
For more information about KBB value by VIN, selling your vehicle, trade-in, new or used car sales near me Reading, car detailing, services, car parts, accessories and more, give the Tom Masano Ford full service automotive experts in Reading, PA a call at 877-866-6272 or utilize our payment calculator today!